DesignED is a card-based curriculum designed to teach design principles and visual literacy through creative and exploratory prompts.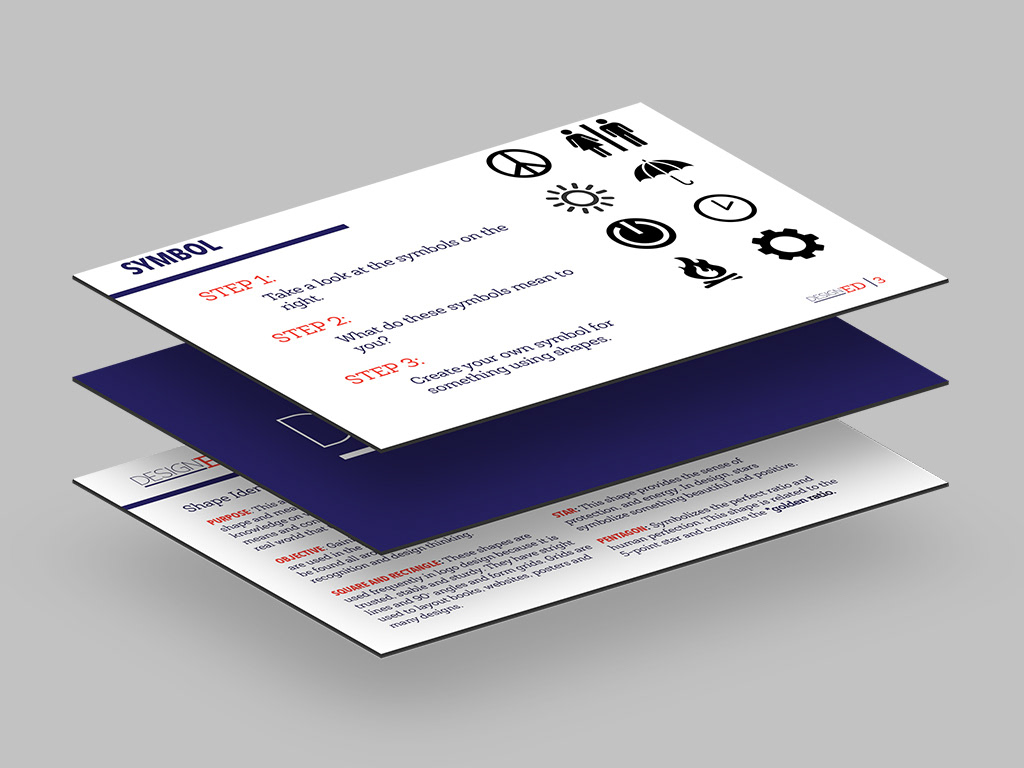 Originally designed for caregivers to use with people who have developmental disabilities and other specialized populations, who are often not exposed to design education. This curriculum (or these activities) are designed to break down complex design projects into short exercises with specific learning objectives that connect abstract ideas through tangible outputs. While created specifically for populations with cognitive challenges, the curriculum is well suited for all ages and abilities and is easily adaptable with easy to follow instructions and examples. Exercises can be used through solo instruction or group instruction, and concepts can be reinforced through repeated use. This curriculum is designed to be adaptable over time with experience.
Photo of my Aunt partaking in DesignED activities.
Due to COVID-19, unfortunately our physical BFA show was cancelled. Above is the mock-up of what the gallery installation for my thesis would have looked like in the space.